Potentially Interesting Datasets
Published:
---
Potentially interesting data.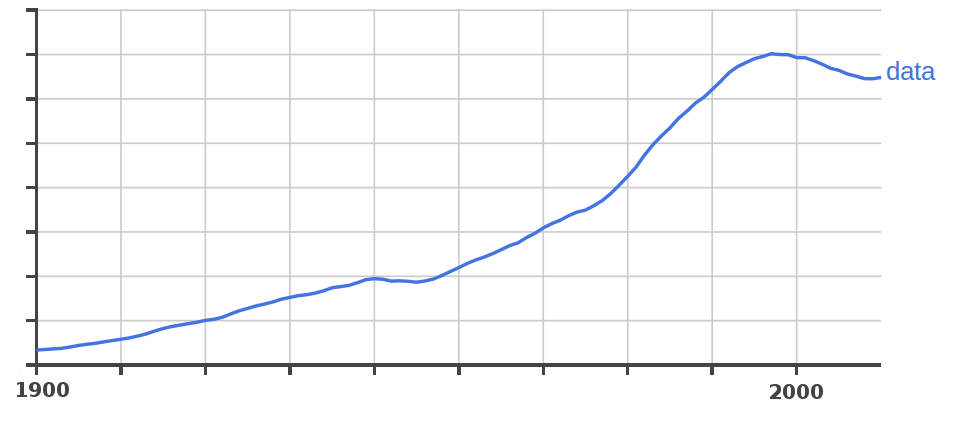 I started looking through Figshare to find interesting datasets. As I found more, I decided to keep a list. So here it is. Potentially interesting datasets.
The aim is for the datasets to have some 'depth'. A single time series while certainly interesting to people working in that field has little scope for exploration, or doing something new. Most of these datasets might have something interesting hiding in them. Please let me know if you do an analysis or a visualisation based on any of these!
Potentially interesting data. Tweeted re viz yesterday but linked to all data as well. http://t.co/Hlzk1rUe7E

— Stats for bios (@statsforbios) October 24, 2014
Potentially interesting dataset. Diet of many mammal species (+interpolations). http://t.co/IIRBq8WmR1 via @ethanwhite

— Stats for bios (@statsforbios) October 7, 2014
Potentially interesting dataset MT @adaptive_plant: sexual habits of 11k plant, 2k vertebrate and 11k invertebrate sp http://t.co/95LaZzpRbF

— Stats for bios (@statsforbios) August 21, 2014
Potentially interesting (albeit paywalled) dataset. 10k tree stem thickness over 30 years. Tidy data. http://t.co/gWNdwfiOPZ

— Stats for bios (@statsforbios) August 5, 2014
Today's potentially interesting dataset. Do women in developing countries give birth at home/hospital/religious hosp. http://t.co/bwOmJDFmvn

— Stats for bios (@statsforbios) August 1, 2014
Today's potentially interesting dataset. Aircraft/wildlife collisions. Species and locations. Big. via @chenghlee http://t.co/IwB3wd9LIT

— Stats for bios (@statsforbios) July 31, 2014
Potentially interesting dataset. Human group movement. Does the group follow informed leaders? @figshare http://t.co/f8PUGaikyx

— Stats for bios (@statsforbios) July 30, 2014
Today's potentially interesting dataset. Ancestry, life history and morphology of lemurs. ~3k individuals, 27sp. http://t.co/Ao4qTiSNwb

— Stats for bios (@statsforbios) July 29, 2014
Todays potentially interesting dataset. Time series for many global resources. Coal, cotton, patents, house size. http://t.co/XvFwYPBmd6

— Stats for bios (@statsforbios) July 28, 2014
Potentially interesting data: Bio (and other) networks. With some online viz etc. http://t.co/rODTgfNJ2H

— Stats for bios (@statsforbios) December 1, 2014
Potentially interesting dataset: Tree of sex. Database of sex determination mechanism. w/ nice summary phylogeny. http://t.co/RsT9jdog14

— Stats for bios (@statsforbios) November 28, 2014
Potentially interesting dataset: Database of bat viruses/sequences. http://t.co/8CMXFLQkWu

— Stats for bios (@statsforbios) November 20, 2014
Today's potentially interesting dataset. Locations on the body of rabid dog bites. @figshare http://t.co/ayB2j1zTNk

— Stats for bios (@statsforbios) July 25, 2014
New #data: A Global Database of Field-observed Leaf Area Index in Woody Plant Species. http://t.co/0tkkTgcury pic.twitter.com/SNlP5IBbLL

— ORNL DAAC (@ORNLDAAC) July 23, 2014
Potentially interesting dataset for the day. Life history traits of 100 shark/ray species. @NickDulvy et al. #data http://t.co/Qcafbqp07P

— Stats for bios (@statsforbios) July 24, 2014
Potentially interesting dataset for the day. Location of 350 litter items w/ litter type. N. Wales. http://t.co/BszEsWmH5W

— Stats for bios (@statsforbios) July 23, 2014